"Kill one, save a thousand."
Gabriel Angioletto

Height

5'11"

Hair

Dark Brown

Eyes

Blue

Rank

Captain

Threat Level

N/A

Element

Oceane

Affiliation

Nebula Squadron

Status

Alive

Age

16

Ethnicity

American
Appearance
Edit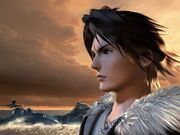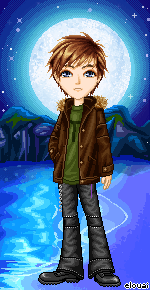 Gabriel has dark brown hair, blue eyes, and tanned skin. He usually wears a black jacket with a fur trim on the collar, a white shirt, and black pants. He is sixteen years old.
Personality
Edit
Gabriel is very confident and self-assured. He doesn't talk much, and can be moody sometimes. However, he can be quite charming at times, and is shown to have a pretty good sense of humor.
Abilities
Edit
Gabriel's skilled at sword-fighting, and is decent at hand-to-hand combat.
ChangedForme
Edit
Oceane
Appearance
Edit
His eyes seem to glow, and a blue aura surrounds him.
Abilities
Edit
He can control water to an extent, and can create swords and daggers out of water. However, he sometimes has hard time controlling his powers, and occasionally goes out of control.
Fatal Flaw
Edit
Gabriel's fatal flaw is being over-confident. He also tends to underestimate his opponents.
Threat Levels
Edit
Relationships With Others
Edit
Leah d' Este: 'They're cousins.